PlayBoard NI – The Lead Organisation In Play
PlayBoard strives to be an effective, innovative and responsive organisation, which brings evidence-based intelligence and best practice together to empower our members, children and young people, parents, communities and individuals, while influencing continuous improvement in the delivery of play services through a combination of:
Service delivery and development

Research, evaluation and awareness raising

Working in partnership with others to put play on the agenda

Promoting best practice in play and playwork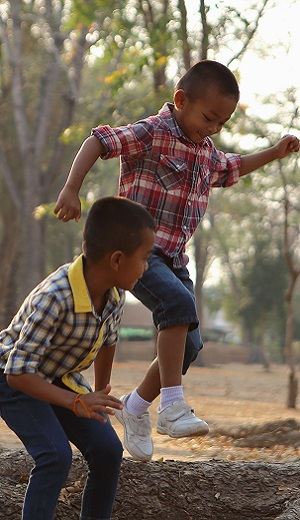 Play is fundamental to a healthy, happy childhood and PlayBoard is committed to developing quality play opportunities that improve children and young people's lives by delivering inspiring projects that make a real difference across Northern Ireland providing a lasting impact.
Changing children and young people's lives
Reasons to Choose
PlayBoard NI
We believe in a world where everyone can freely play and with your support we will work every day to achieve this.
Leaders in children and young people's play services

Leaders in providing and improving opportunities for play

Over 1600 members from 18 countries around the world

Authoritative voice for play in Northern Ireland
Lend your support and have your voice heard!
Keeping you up to date with the latest news, comments and features on play.
Subscribe to our Free Newsletter
Subscribe to our free E-Play newsletter to stay up to date with all the latest play news.
Read our Privacy Policy.
Discover the power of play
Develop your knowledge and skills through PlayBoard's training and events. Stay up to date with the latest standards and play innovations through interactive, fun, thought-provoking training.